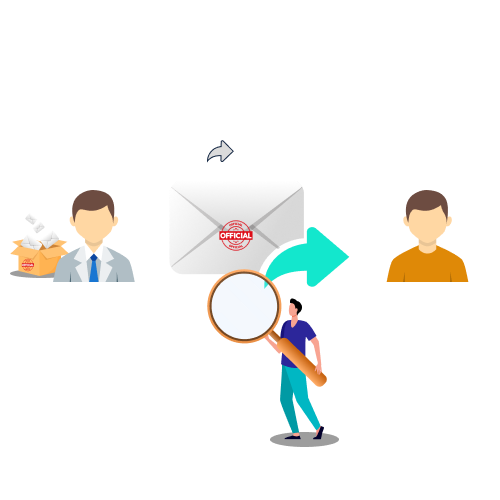 Microsoft 365 Email Forwarding to External Domains
Keep abreast of emails forwarded to external domains and identify suspicious forwarding of mails in the organization.
Identify sensitive emails being forwarded to suspicious/unknown external addresses to protect the data. Get to know the details of emails sent to and received from external domains, mails sent to internal domains, and mails sent to self.
Microsoft 365 Spam Emails
Stay updated on external spam mails, top spam receivers, and spam detections to avoid harmful attacks.
Protect your organization from email threats by detecting incoming and outgoing external spam mail, bulk spam, filter-based spam, and reputation spam detections. With the Spam mail reports from AdminDroid, admins can quickly identify spam senders from external domains and block them.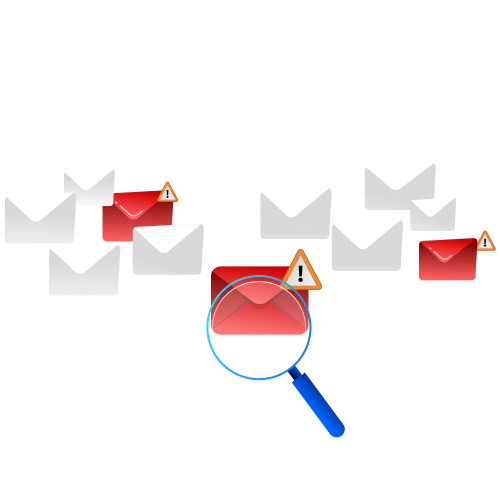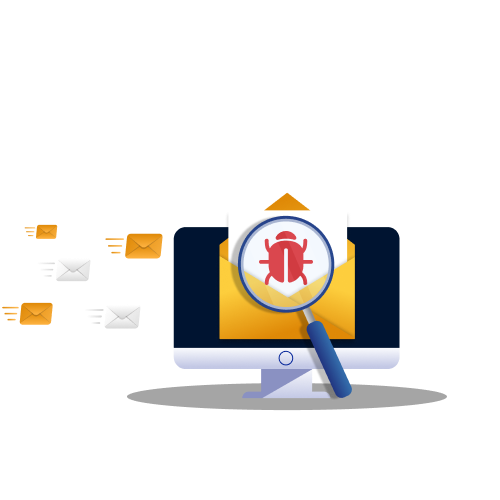 Microsoft 365 Malware Detections
Prevent sensitive data theft in the organization by observing top malware, top receivers, and other malware detections.
Get inbound and outbound malware mails from external domains, internal malware mails, top malware receivers, malware engine-based detections, detonation malware, reputation malware, file-based, URL-based, and campaign malware detections. Avoid harmful viruses entering your tenant by taking necessary actions.
Microsoft 365 Phishing Emails
Avoid sensitive information being exposed to attackers by identifying phish emails, top phish receivers, and more.
Examine all Office 365 phishing emails like external phish mails, spoof-based phish, filter-based phish, impersonation, reputation, detonation, and more phish detections. Also, verifying users who are more prone to phishing attacks is now easier with top phish receivers' stats.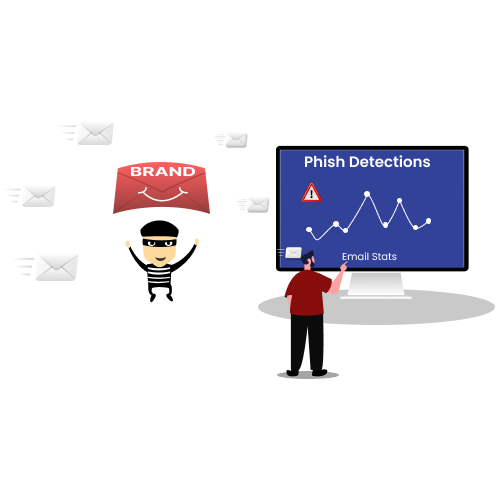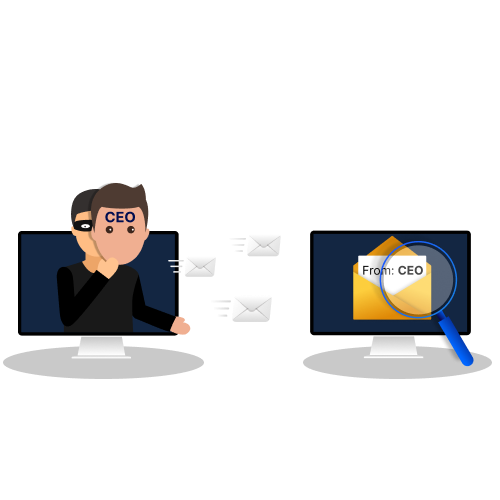 Microsoft 365 Email Spoofing
Detect spoofed senders to shield the users' personal information in the organization.
Investigate external and internal spoof mails along with spoofed address, original address, message count, etc., to analyze who is frequently trying to steal the information from users. Also, you can identify and safeguard users who are the most target of attackers in your tenant.
Microsoft 365 Delegated Mailbox Activity
Stay on top of emails sent by delegates and undelivered mails to identify suspicious email activities.
Identify emails sent using Send As and Send-on-Behalf permissions by users to quickly observe suspicious email activities. Check inactive users based on their last email activities like sent, read, and received to see email usage among users in the organization.
Microsoft 365 User and Group Email Activity
Stay abreast of mails sent to external domains and external inbound emails to groups in the organization.
Audit the Microsoft 365 emails sent to internal, external, and self in the organization. Also, you can get tenant's inbound mails from external domains, mails sent to groups, groups' inbound stats from internal and external domains. This email activity report provides a one-stop place to quickly analyze the overall mail stats in the organization.